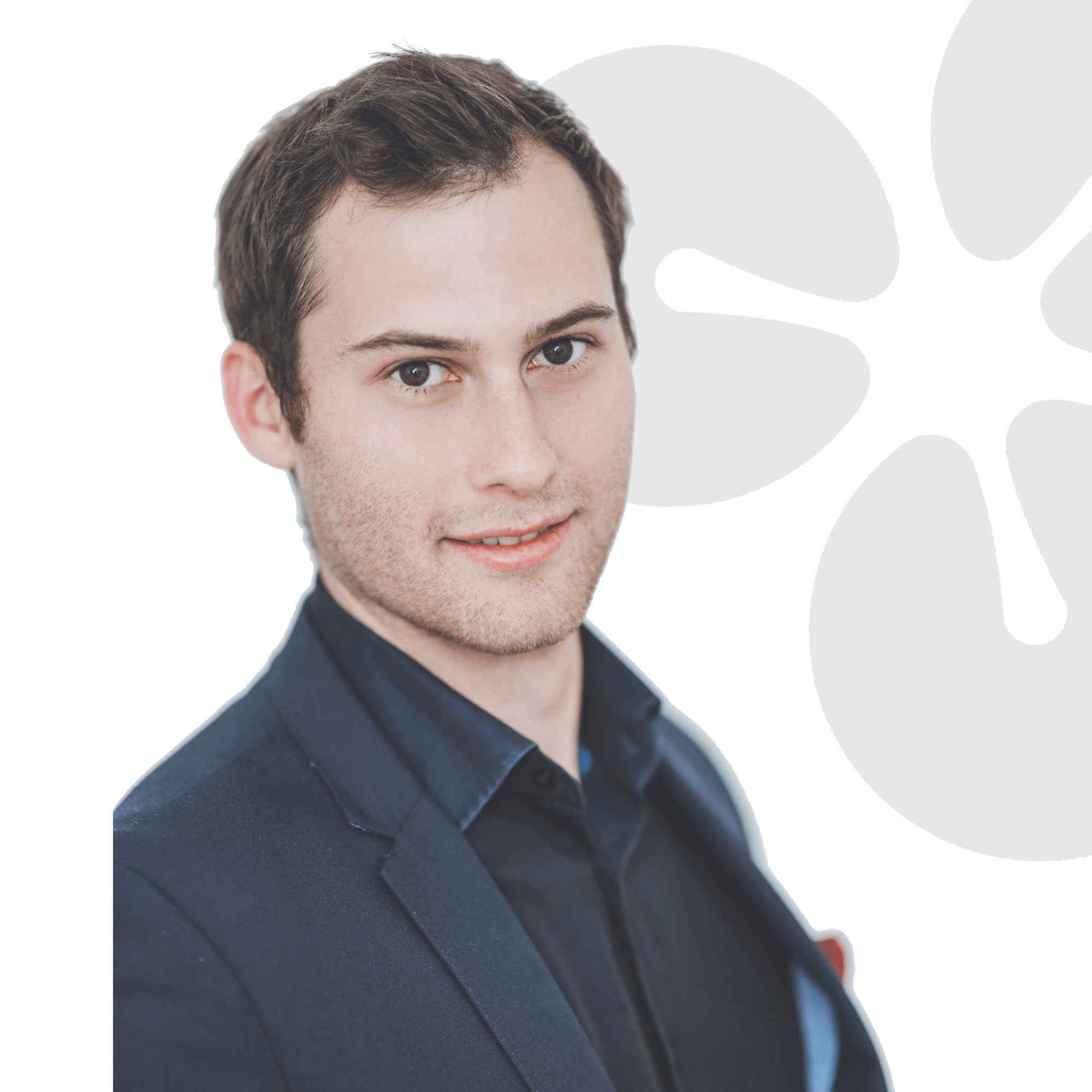 Adam Červenka
direct search & non executive search

Je pro mne důležité pracovat s kandiáty i zákazníky, kde cítím pozitivní energii, odvahu činit i obtížná rozhodnutí a chuť vlévat elán a energii do ostatních.
Tady vsude si adam doplni ------ Od roku 2008 nacházím kandidáty na TOP manažerské a strategické pozice pro střední a velké společnosti. Mými partnery jsou české i mezinárodní firmy v regionu střední Evropy.
Mezi mé zákazníky patří výrobní i automotive společnosti, R&D sektor, banky, FMCG i TELCO společnosti.
business intelligence & controlling
Svoji kariéru jsem začínal jako Projektový manažer / KAM v oblasti podnikových financí, controllingu a business intelligence. Byla to neskutečná zkušenost, pomáhat velkým firmám a jejich managementu objevovat užitečná data uvnitř firmy a na jejich základě vytvářet analýzy a přediktivní modely použité pro středně a dlouhodobé rozhodování.
TOP management & mezinárodní působení
Další moje neméně cenná zkušenost byla z mezinárodního korporátního prostředí, kde jsem začínal jako manažer jedné pobočky, následně dostal svěřeno několik dalších poboček v ČR, poté se přidaly další kanceláře na Slovensku a zapojen jsem byl i do rozjezdu nového byznysu ve Skotsku s kancelářemi v Glasgow a Edinburghu.
inspirace do dnešní práce
V době kdy jsem odcházel z výše uvené firmy, jsem měl na starosti byznys o více než 700 pracovnících ve třech zemích. Z této manažerské zkušenosti v mezinárodním prostředí stále čerpám při setkáních s kandidáty, zákazníky i při některých poradenských projektech.
aktuální úspěšnost 98 %
Od roku 2008 se úspěšnost mých projektů pohybuje nad 90 %. Od roku 2018 do současnosti jsem úspěšně obsadil dokonce 98%.
nedávno obsazené projekty
| | | | |
| --- | --- | --- | --- |
| pozice / projekt | region | obor | time to fill |
| CFO | CEE region | strojírenství | 6 týdnů |
| CEO | CZ | automotive | 8 týdnů |
| HR manažer | CEE region | strojírenství | 7 týdnů |
| marketing director | CEE region | FMCG | 7 týdnů |
| R&D director | CZ | telco | 8 týdnů |
| CEO | CEE region | sales | 7 týdnů |
| CFO | CZ | automotive | 6 týdnů |
| CTO | CEE region | strojírenství | 6 týdnů |
Baví mě různorodost, propojení znalostí a zkušeností z různých oborů a zájmů. Mám rád meditaci a soustředění na golfu, krásu moře pod i nad hladinou, vítr v plachtách, krásy světa tuzemské i cizokrajné, zajímavé jídlo a dobré víno,... a moc rád poznávám zajímavé lidi.