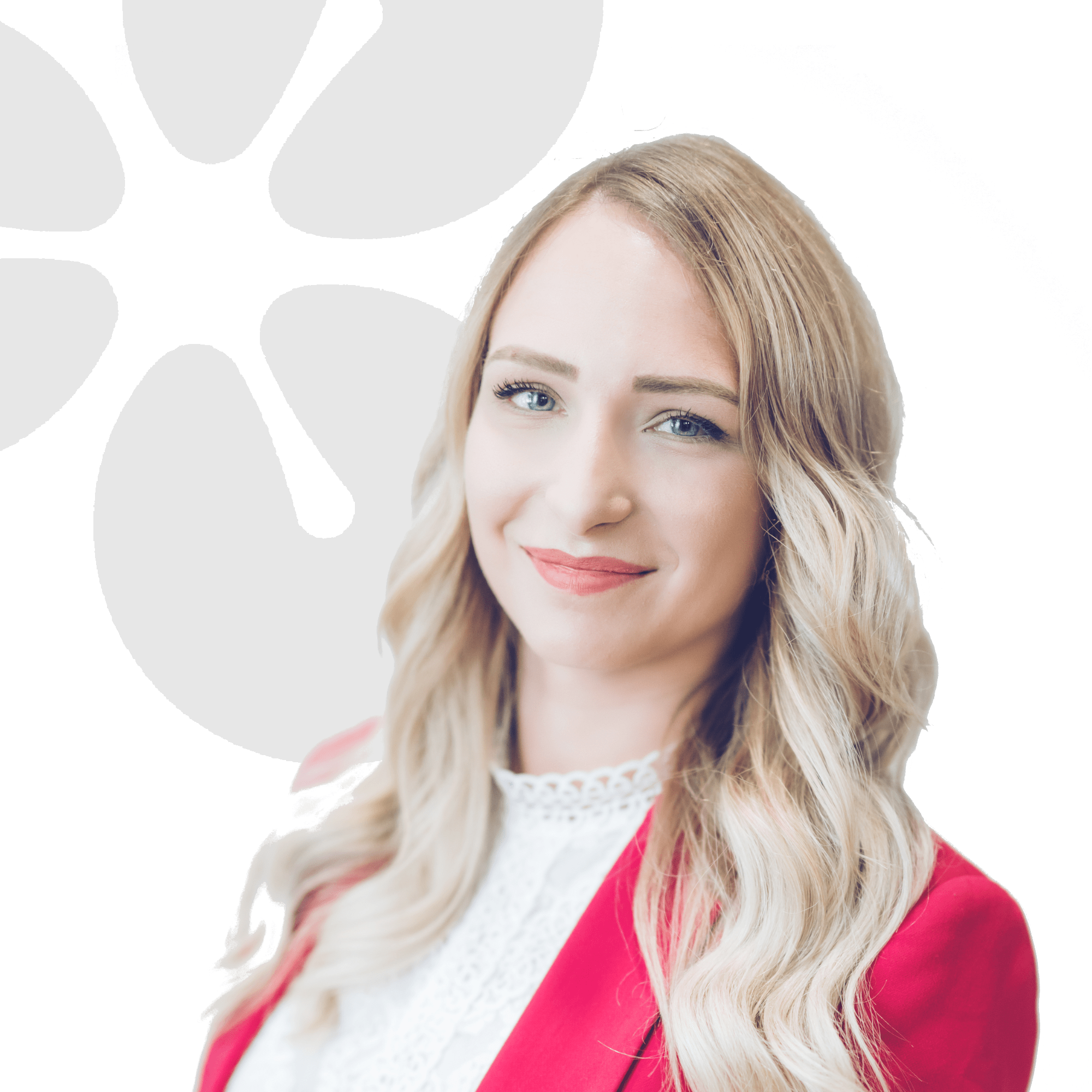 Lucie Vesela
executive search & direct search

I believe that every job role is fillable - the key to success is trust, understanding, partner cooperation and effective feedback. And I try to use all this for my customers.

I look forward to successful cooperation with you.
I have been working in recruitment and executive search since 2017. In that long time, I have filled dozens of projects across all segments. I mostly work on projects in the fields of production, R&D, automotive, IT, media and services.
I successfully fill managerial and narrowly focused senior professional roles for my clients, which require a precise approach. The way that works is detailed mapping of the entire market, both locally and internationally.
I have been in recruitment for most of my professional life. I have met hundreds of clients and thousands of candidates of various experience and expertise. In recent years, I have also worked in a managerial role in an international environment. Thanks to these experiences, I can offer my customers and candidates an insight into their business, experience from similar projects in other companies, and often also recommendations for appropriate solutions to unusual situations.
All my life I have been learning to put the acquired information into context. If we combine this with thorough market research, we can head towards the next successful project together.
I know very well that in order to effectively cover your expectations, it is especially important to have a sufficient understanding of the needs of the industry, the company, the team, as well as the opportunities offered by the labor market.
inspiration for today's work
What I enjoy most about my work is the opportunity to find the best connections between successful professionals and great clients, thanks to which quality cooperation and positive development is created for all involved. I believe that people are the most valuable capital of companies and that is why I like to participate in increasing it.
current success rate -- %
I started working at flow-r in the summer of 2023, so we cannot yet measure real success. In the last two years in the field, however, I have always stayed above 90% for a long time.
recently completed projects
| | | | |
| --- | --- | --- | --- |
| project | region | industry | time to fill |
| Head of service | CZ | robotics | 8 weeks |
| Sales director | CEE region | automatization | 8 weeks |
| CMO | CEE region | manufacturing | 7 weeks |
| General manager | CZ | building industry | 8 weeks |
| CSO | CZ | electronics | 6 weeks |
| KAM | EMEA region | manufacturing | 6 weeks |
All my life I've been looking for answers to the question "why?". I'm inquisitive and I really enjoy hearing people's different life stories and experiences, which is probably why I find my work fulfilling.
I am interested in sociology, I like to go for walks in nature (often with my dog buddy) and at the same time I never say "no" to adrenaline experiences, cheese treats and travel.